Welcome to our new webshop!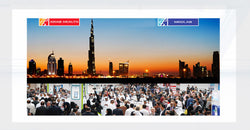 ARAB HEALTH is held annually in January. Events such as ARAB HEALTH are vital to the evolution of the industry as a platform to identify existing a...
MEDICA is the world's largest medical marketplace annually organized in November in Düsseldorf. Every year around 132,000 specialist visitors from ...